INTRODUCTION | TOUR COMPANIES | RESTAURANTS | HOTELS | MUSEUMS


Spring here is a green uproar of herbs, grass and flowers, - an explosion of life; summer is a bright sunny flower-fruit bouquet with the fragrance of the sea and steppe ... Lower Danube nature is as versatile as life itself!
>> MORE



In this section you would find the info on tourist itineraries and the description of the complex of services offered.
>> MORE



Kiliya... Small town with original culture and the 2700 years of its history ... One of the most ancient towns of Ukraine.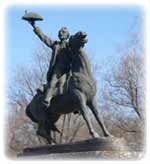 Izmail is located on the Danube river, 80 km away from the Black Sea. It is the second biggest town in the region. As for its geographical location, the town is the gates to the Lower Danube. Izmail plays a strategic role both in the river-and sea economic complexes.

The first documentary record about the Slavic settlement called Smil on the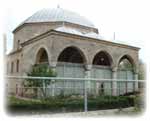 territory of the present-day town dates back to the IVth century AD. In 1538 the settlement was seized by Turks who built a mighty fortress on the Danube banks and gave it the name of Izmail. In 1790, during the Russian-Turkish War, the fortress was taken by storm by the Russian army led by A.V. Suvorov. Modern Izmail is an industrial and commercial town that gradually starts using its strategically favorable location on the Danube. Its industrial and housing areas stretch along the Kiliya mouth of the Danube for 18 km. The town is connected with Kiev, Kishinev, Odessa, Kherson, Sebastopol, Yalta and other cities by railway, waterways, airways and motor roads.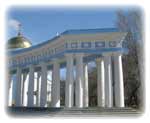 Izmail is situated in the center of the ecologically important lakes' region, being not far from the Danube Biosphere Reserve in the Danube Delta which is well-known internationally. It is easy to get to any place in the Lower Danube from here - to visit picturesque Bessarabian villages or to enjoy versatile Lower Danube nature.

Izmail picture gallery, the majestic Pokrovsky (God's Mother's Protecting Veil) Cathedral, A.V. Suvorov Historical Museum, "Storm of the fortress of Izmail" diorama-museum, cozy cafes and restaurants and, of course, a colorful Southern-Bessarabian bazaar welcome our guests.