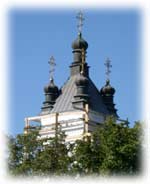 Kiliya is a small provincial town famous for being rated among the ten most ancient towns of Ukraine. It is 2700 years old. History of Kiliya is full of legends. One of them says that Kiliya was founded in the IVth century BC by Alexander Makedonsky. He named it Achillia in honor of his ancestor Greek hero and demi-god - Achilleus.
Another legend is rooted in the"Tale of Passing Years" Chronicle. According to that version Kiliya-Kievets was founded at the end of the VIIIth century AD by Prince Kiy - the legendary founder of Kiev.
Legends, legends…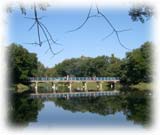 The first record about Kiliya in chronicles dates back to the XIVth century. In the second half of the XIVth century Kiliya was already an important economic and strategic town on the Danube. The neighboring countries continuously fought to control the place. In the XIVth century Kiliya was seized by Hungary, and later it became subject to Moldavian Principality where it played an important economic role as a port on the Danube.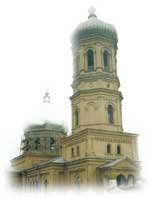 At the end of the XVth century Kiliya was seized by the Ottoman Turkish Empire and fell into decay for a long, long time. Only in 1806 Turkish troops left the town as a result of the successful military actions of the Russian army in the Russian-Turkish war of 1806-1812. Kiliya immediately restored its significance as a commercial port.
After Russia's defeat in the Crimean War of 1853-1856 Kiliya became part of Moldavian Principality, and upon the end of the Russian-Turkish war of 1877-1878 it was returned to Russia. Ethnically Kiliya presents a mixture of many nationalities. Among them there are Ukrainians, Russians, Moldavians, Jews, Bulgarians, Greeks, Poles, Germans and Albanians.
Modern Kiliya is still a multinational small town with original culture. The state Museum of Regional Studies carefully preserves the memory of the old days, and numerous ethnical groups cherish the treasury of the multinational Bessarabian culture, adding new meaning to it