Welcome to the Lower Danube - the region with beautiful landscapes and unique mixture of different cultures and nationalities!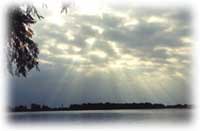 It is located in the south-western part of Ukraine bordering on Romania and Moldova. The region consists of 4 districts: Kiliya, Izmail, Reni and Bolgrad.

Unforgettable charm and uniqueness of this area is created by the Danube and its Delta part. It is the place where the second biggest river meets the Black Sea. Danube Delta is the only remaining living delta in Europe. Vast expanses of reed - the "king" of the wetlands - is the home for plenty of different kinds of birds. Beautiful Lower Danube lakes scattered along the Danube like blue pearls make this area incredibly picturesque.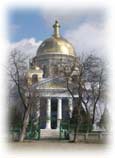 Of particular interest is the history of the Lower Danube. Over 40 different nationalities and ethnic groups live peacefully side by side. This mixture adds a unique Bessarabian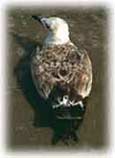 coloring to the Lower Danube region. Here one immerses in the music of the Russian, Moldavan, Ukrainian, Bulgarian and Gagauzian languages; here one can taste local traditional dishes and enjoy beautiful, yet so different, folk songs.

On coming here, you will enjoy the virgin nature of the Lower Danube and will have an opportunity to visit the unique town on water - Vilkovo, one of the most ancient Ukrainian towns - Kiliya, historically remarkable town - Izmail, town of Bolgrad with its Bulgarian heritage, and the land of the blue lakes - Reni.

All relevant information on tourism opportunities in the Lower Danube is accessible on our web-site, including tour agencies, hotels and B&B facilities, restaurants and cafes.


COME AND VISIT THE UNIQUE REGION OF THE LOWER DANUBE, IMMERSE IN THE LOCAL MULTINATIONAL COLORING AND ENJOY UNTOUCHED NATURE!


You have a chance to visit a unique natural formation and an inimitable wetland complex located in the very center of Europe!
>> MORE



You wouldn't find it anywhere else! Bessarabian color, multinational culture... Come and see it!
>> MORE



In this section you would find the info on tourist itineraries and the description of the complex of services offered.
>> MORE