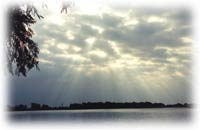 Danube Delta is the second biggest delta in Europe (after the Volga Delta). The modern delta started its formation approximately 5,000 years ago in a big sea bay which had appeared in the result of the post-glacial sea advance. Later the bay was partially blocked from the sea side by a long sea spit and then turned out into a huge lagoon. Now only the line of sandy ridges stretched out in the middle of the modern delta from the North-east and up to the south-west (Zhebriyanskaya, Letya and Karaoman ridges) remind us of that spit.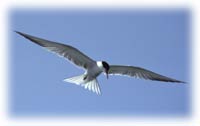 During the last 258 years the delta has advanced 18-25 km into the sea, i.e. at some certain periods of history the rate of its growth was 100 m per a year!
The muddiest river of Europe (according to different calculations - up to 650 grams of silt particles per 1 cubic meter of the Danube water) continued its work. Today the Danube brings tens of millions of tons of silt into the sea, not ceasing to create a new dry land, the youngest dry land of the European continent.