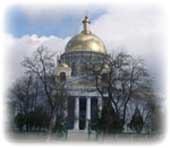 Bolgrad is situated on the eastern bank of the Yalpug Lake. The first settlements date to the copper epoch (Goumelnitskaya culture). The settlements of the bronze epoch, the ones of the first centuries of the last millennium and those of the Kiev Rus times are also recorded. In the XIIIth century the area was seized by Mongol-Tatars.
Upon the end of the Russian-Turkish war of 1806-1812 and on becoming the Russian territory, Bolgrad area saw intensive growth. At that time demographics of the area changed significantly because of trans-Danube Bulgarians who would come to settle here, fleeing from the Turkish yoke.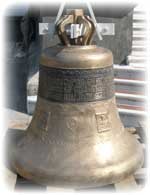 In 1819 the Tsar government adopted the Decree "On settling the trans-Danube migrants in Bessarabia". General I.N. Inzov, the chief guardian of foreign settlers in the Southern region of Russia, initiated founding a new town on the Yalpug Lake. Right in the center of the town one can see grandeur Preoprazhensky Cathedral. It was built in the Russian Empire style in 1833-1835. The Public garden adorned with four fountains stretches nearby.
A.S. Pushkin, a famous Russian poet, stopped in Bolgrad for a while on his way from Kishinev in December of 1821. In memory of this visit, the city park was named after him.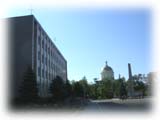 Bolgrad of today is a colorful Bessarabian small town located at a most picturesque place - on the bank of one of the biggest lakes of Ukraine - the Yalpug Lake. The major population segment is Bulgarians. In cozy cafes of the town they serve Bulgarian dishes, and in every Bulgarian house they still keep bright national "roushniks" (towels) and home-spun carpets. The town is surrounded by the beautiful landscapes of the wet-lands and southern Ukrainian steppe.